CAMPTON's attention to detail
Using traditional Japanese techniques and natural materials, the house will allow you to come in contact with Japanese culture and the artisan passion for craft by just spending time in your room.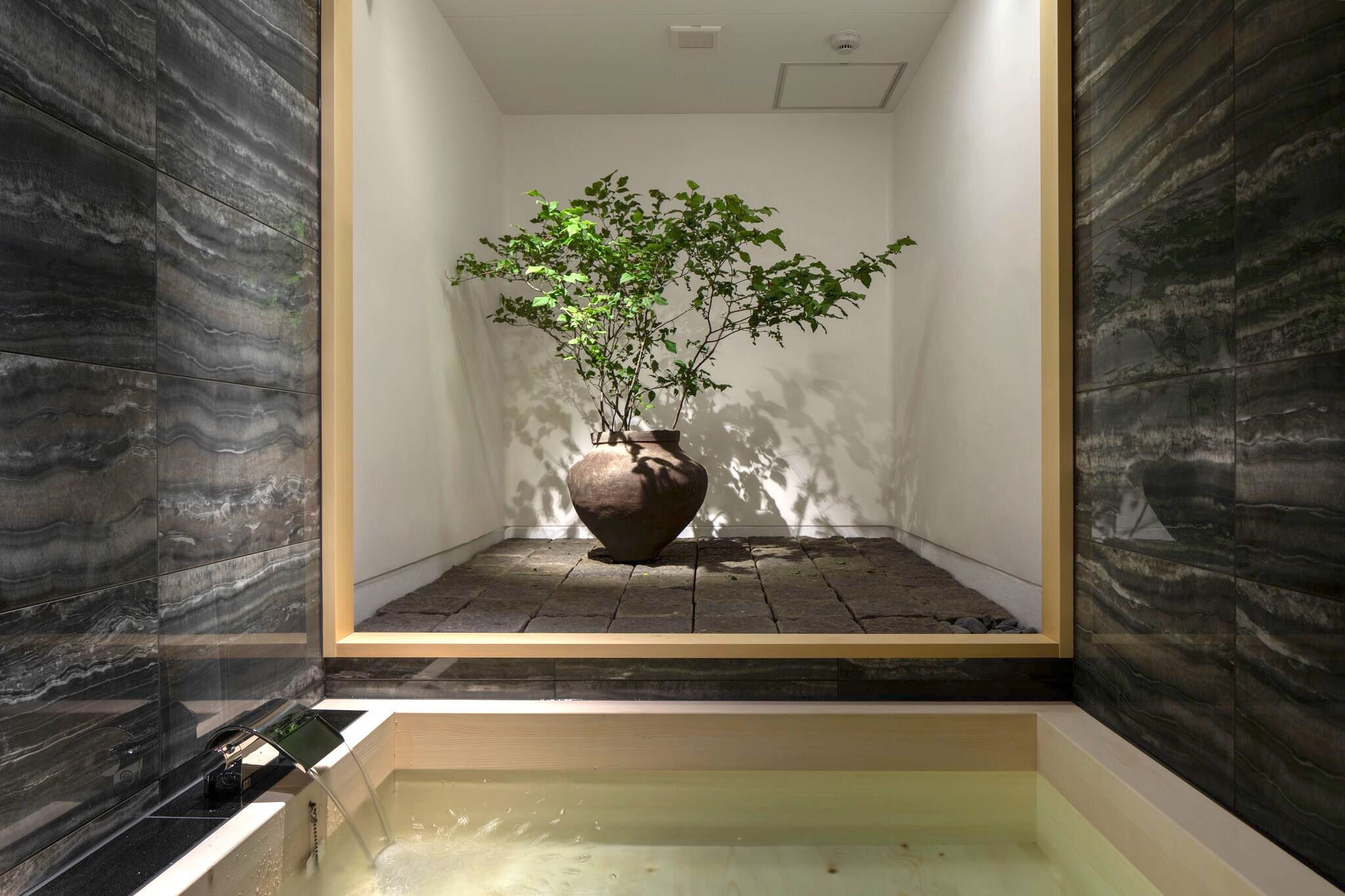 Bathtub
Bathtub employs Japanese umbrella-pine native to Mt. Koya, and the walls are trimmed with marble and hinoki cypress. As you soak in the tub, you will see a space resembling a garden before you, offering the ultimate in relaxation.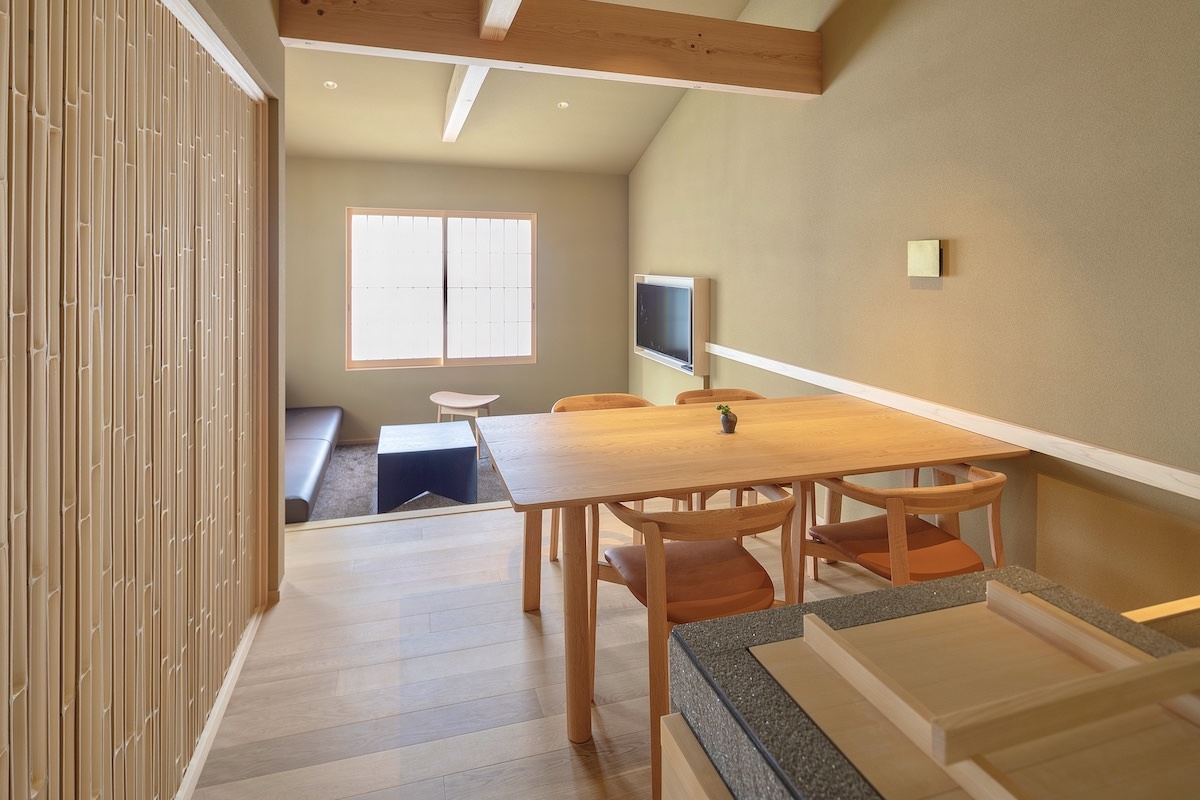 Furniture
Each room has been uniquely furnished, each one is bursting with individuality, and we hope you'll enjoy the differences between them.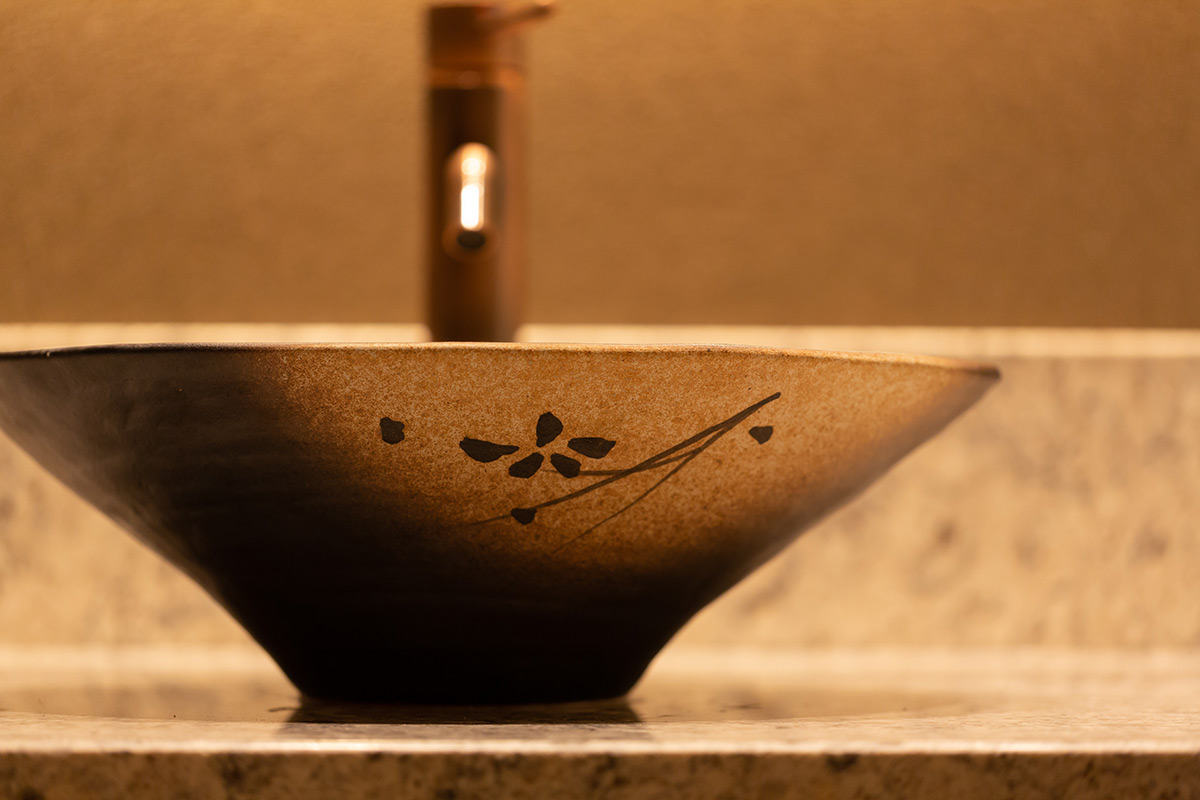 Furnishings
The washing bowl used in the washbasin area is made in the Tokoname ware style, a famous ceramic technique from Tokoname in Aichi Prefecture.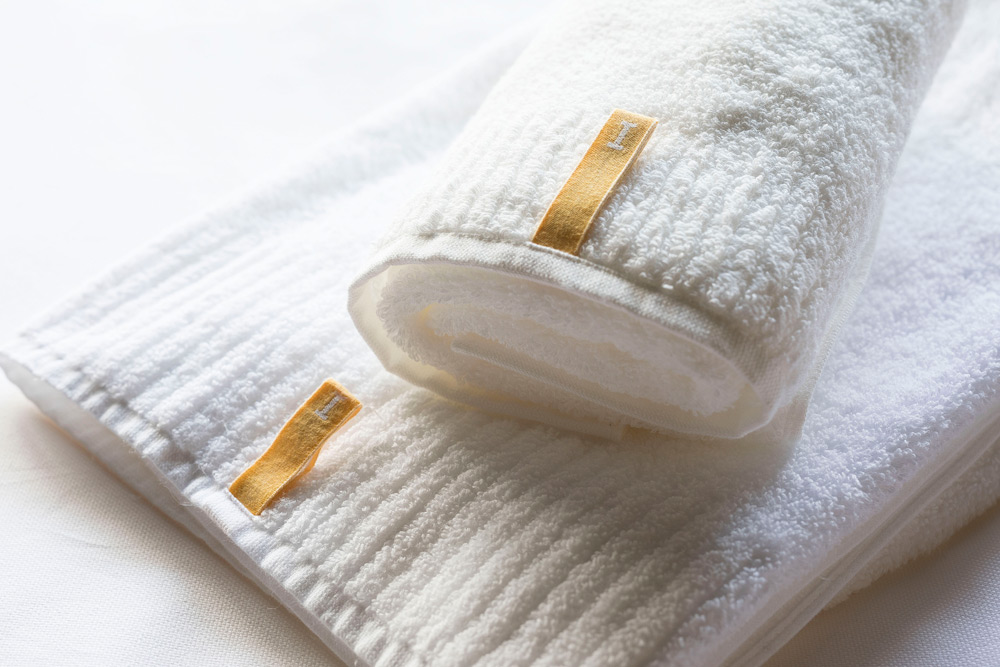 Amenities
Our towels, provided by the well known Ikeuchi Organic, feel wonderful against the skin. Our shampoo selection can be safely used by even visitors with allergies, as they are additive-free, with zero irritants. The provided lotion, cleansing oils, and face soap are all sourced from Kyoto Chidoriya, a shop in Kyoto providing products for geisha which boasts an almost 70-year history.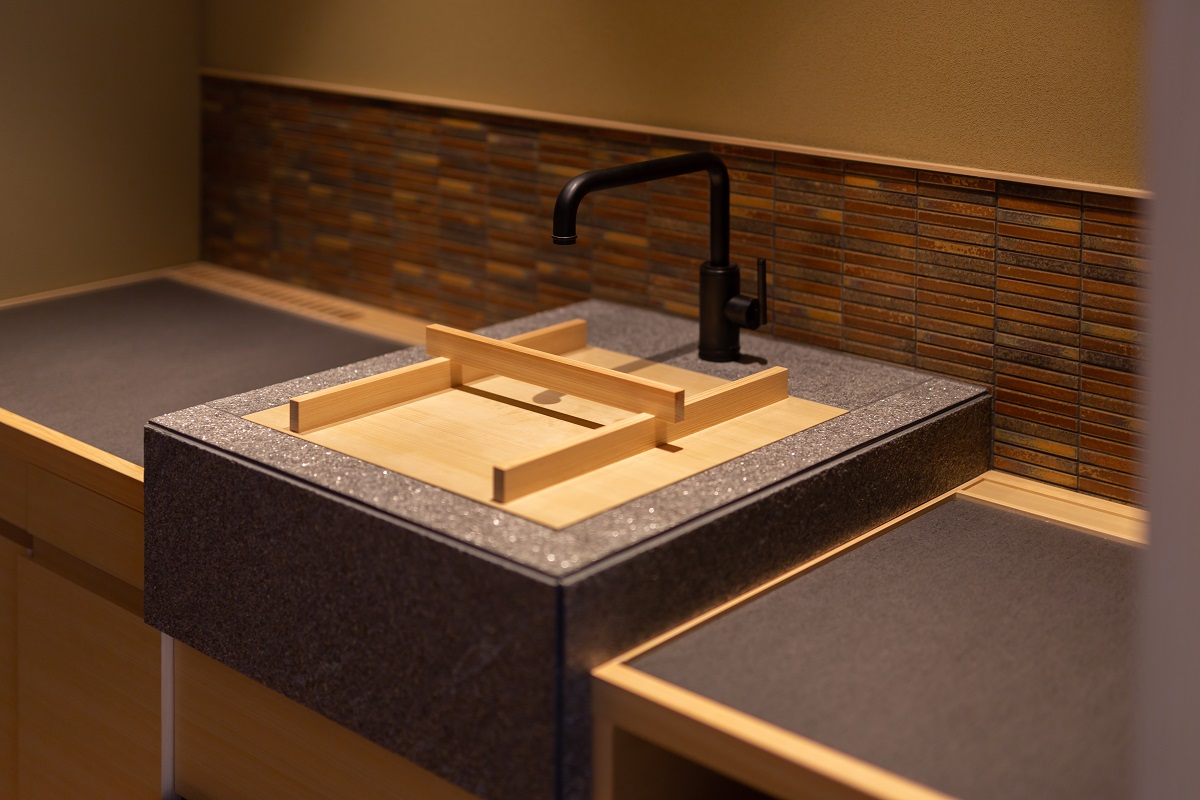 Kitchen
The kitchen calls to mind Kyoto's traditional okudosan kitchens, and portrays a sense of the extraordinary by hiding away the things that give off an atmosphere of everyday life.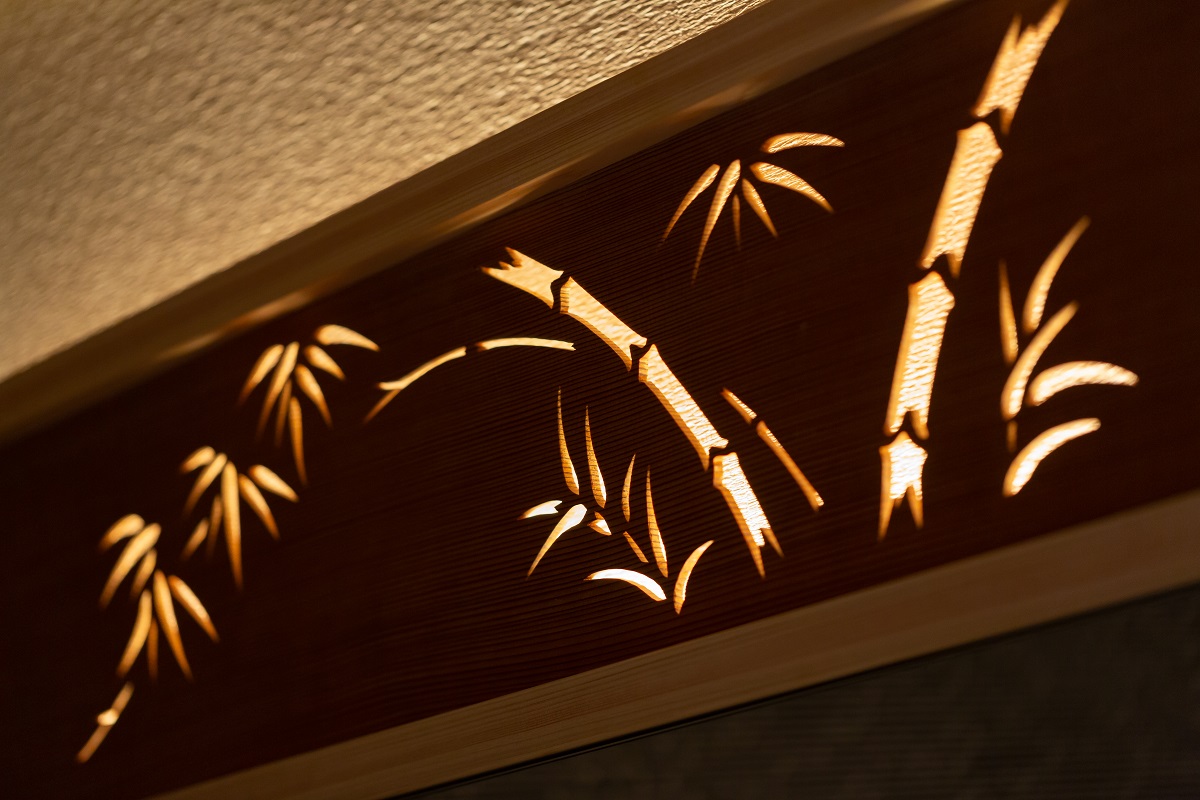 Ranma
The ranma, or carved wooden grates, in each of the rooms were handmade with great care by a master craftsperson.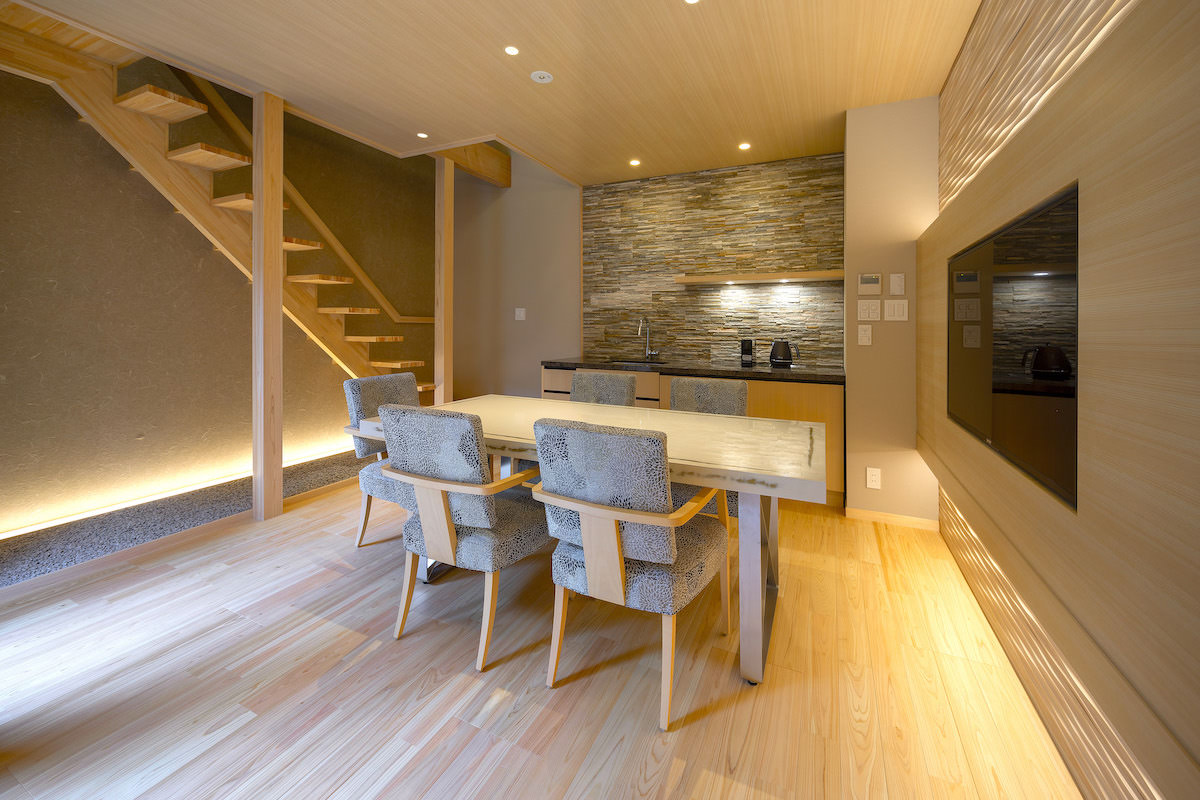 Heated floors
The relaxing living room has been equipped with heated floors that will make for a comfortable stay even during cold winters.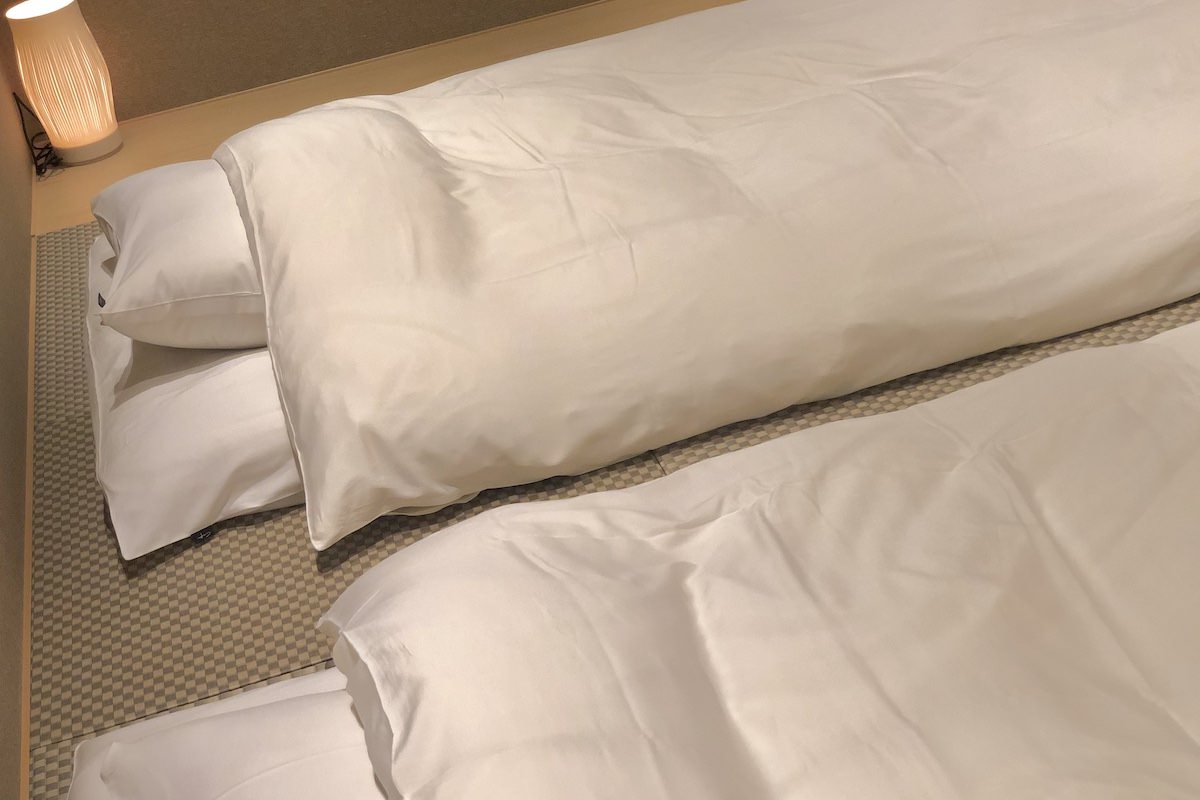 Beds
We use the same Japanese bed used by the imperial family and the state guest quarters.