Special Features
The area where Higashiyama Roku stands is called Rokuhara, and there are a lots of temples and shrines such as Kiyomizu-dera Temple, Yasaka-Shrine, and Rokuharamitsuji Temple nearby. In the old days, this area was called "Rokurogahara". It is said that "Rokuhara" derives from the old name of the area "Rokurogahara".
"Roku" means six in Japanese. It has been thought that a hexagon is a well-balanced shape, representing harmony and stability, and was thought to bring happiness. Therefore, it has been favorably used in numerous patterns for a long period of time. The orderly patterned hexagons in turtle shells, beehives, snowflakes, etc. is called the "honeycomb structure", which is highly stable and is a versatile structure. The honeycomb structure is also said to be a symbol of longevity.
Please spend a relaxing time in a comfortable house filled and surrounded by "roku".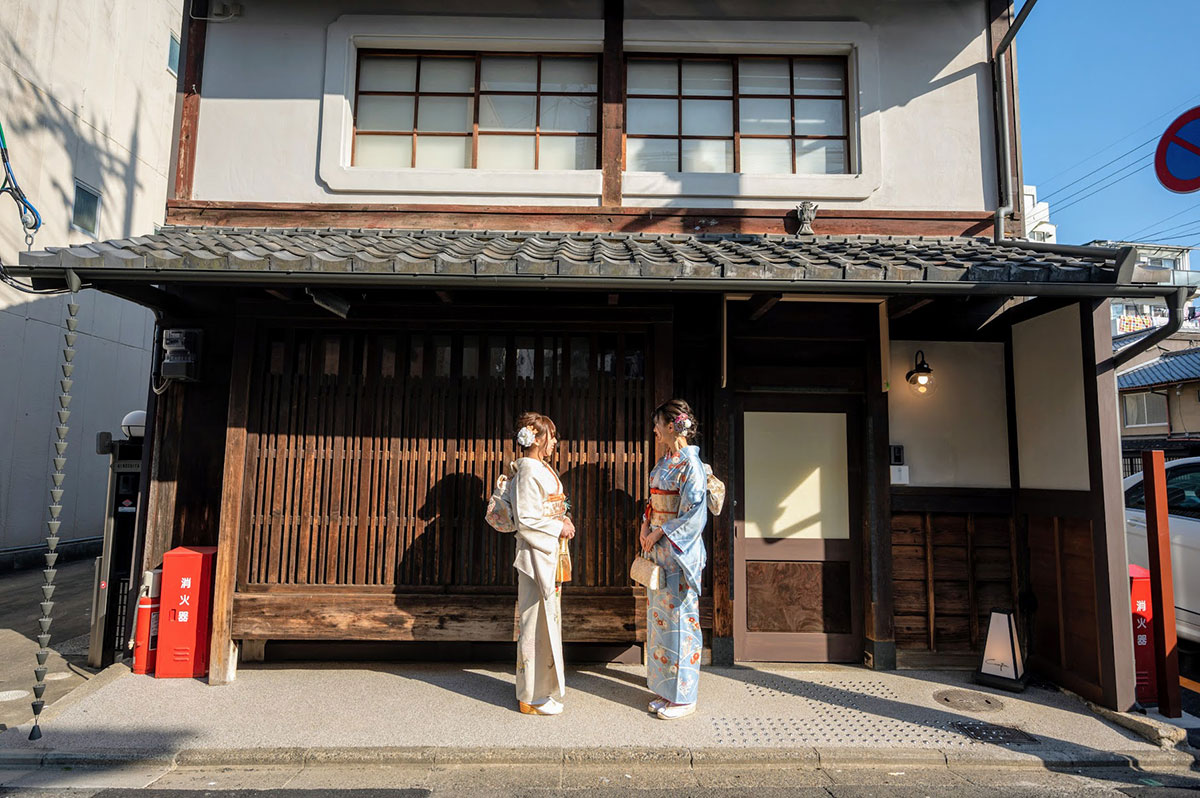 About the Building
The Kyoto townhouse built in1885 has been carefully restored by artisan to retain its original appearance. The building holds fittings and transoms which have been carefully passed down by successive owners for over 100 years. These fine and historical details give the house a soothing atmosphere allowing guests staying at these houses to picture the time and scene when the houses were built.
Turtle are said to live thousands of years and the hexagonal patterns like those on turtle shells can be seen spotted throughout the house. Thus, we hope that the house will continue to stand for long period of time, and we feel joy in being able to pass down the house and its history to the next generation.
信楽焼の湯舟
The round ceramic bathtubs made in Shgaraki, one of the most popular places for pottery (ceramic) making, comfortably holds your entire body. You can relax and enjoy the view of the courtyard from a small window next to the bathtub.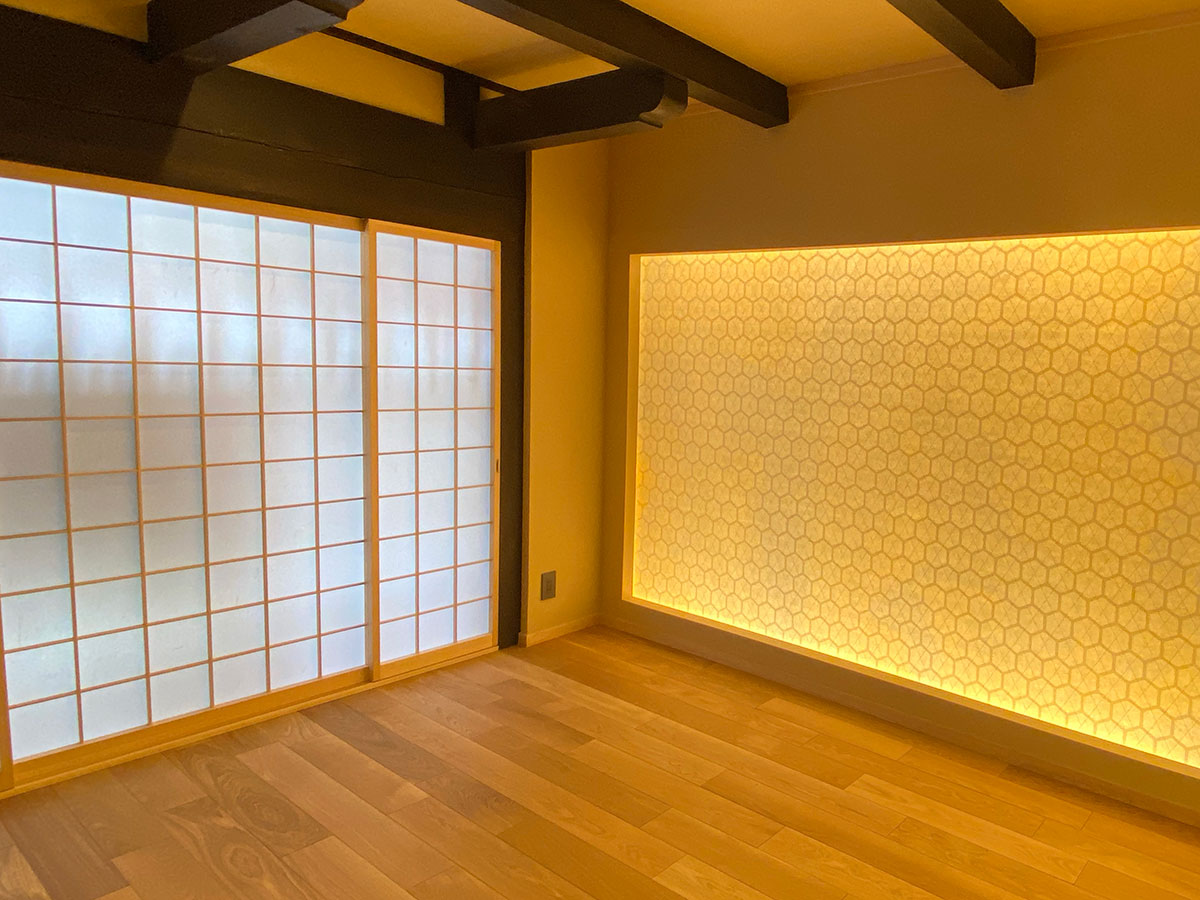 Washi Arts
Eriko Horiki, a washi (traditional Japanese paper) designer who lives in Kyoto and who has recieved many prestigious awards, created and supervised the "illuminating" walls and lightings made out of washi. The washi walls and lightings create a relaxing contrast of light and shadow, and guests' can feel the ambience and history of Kyoto townhouses. These washi artworks were also made with the motif of "roku". These harmonious hexagonal patterns will surely bring you not only relaxation, but also a sense of comfort Click here for Eriko Horiki's biography and profile.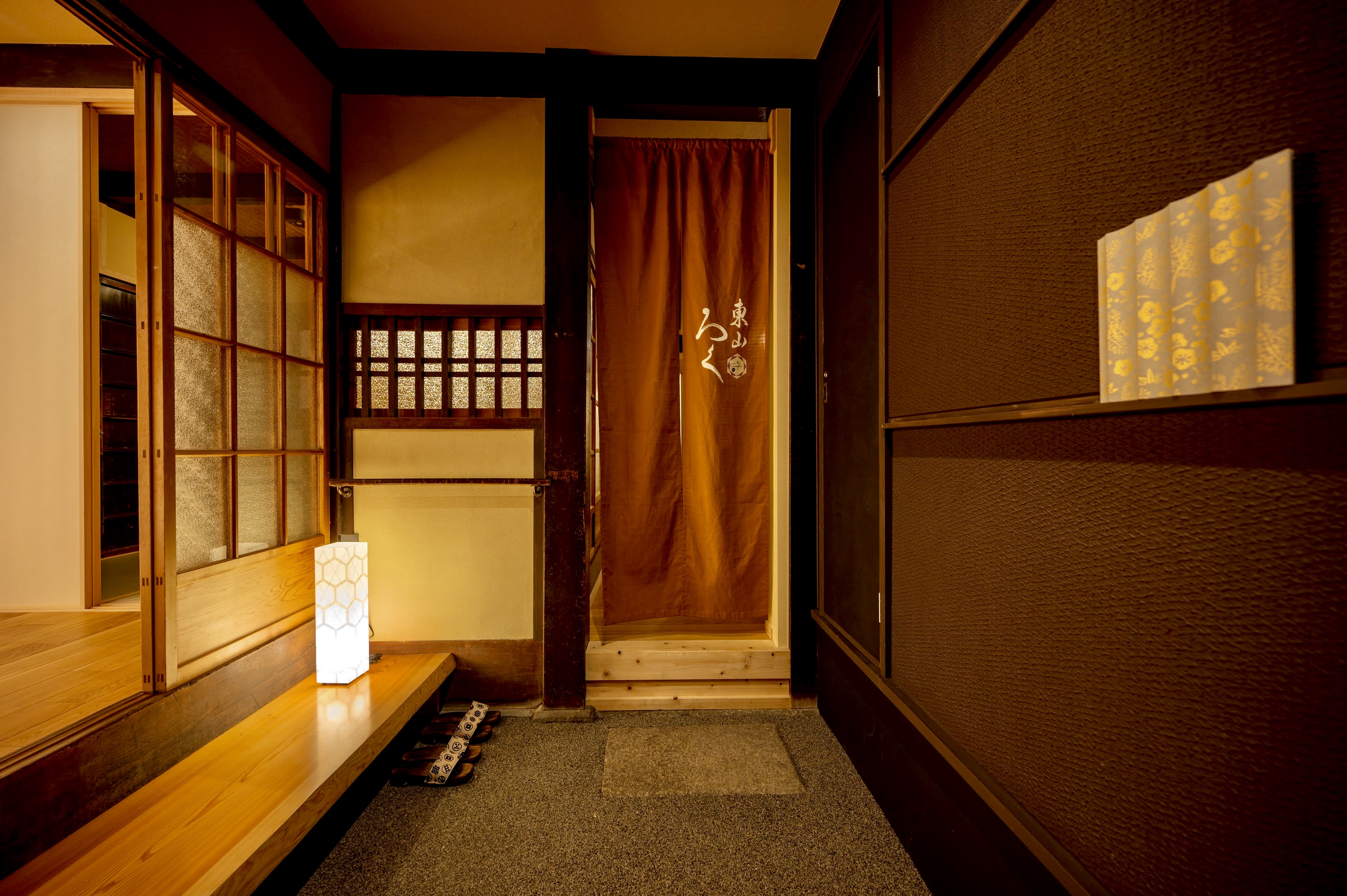 Noren (Traditional Japanese Curtains)
The noren hanging inside Higashiyama-roku has calligraphy writing by Hina Aoyagi, president of the Hokuriku Calligraphy Academy, and a logo designed by Eriko Horiki, inviting guests into the world of traditional Kyoto single houses.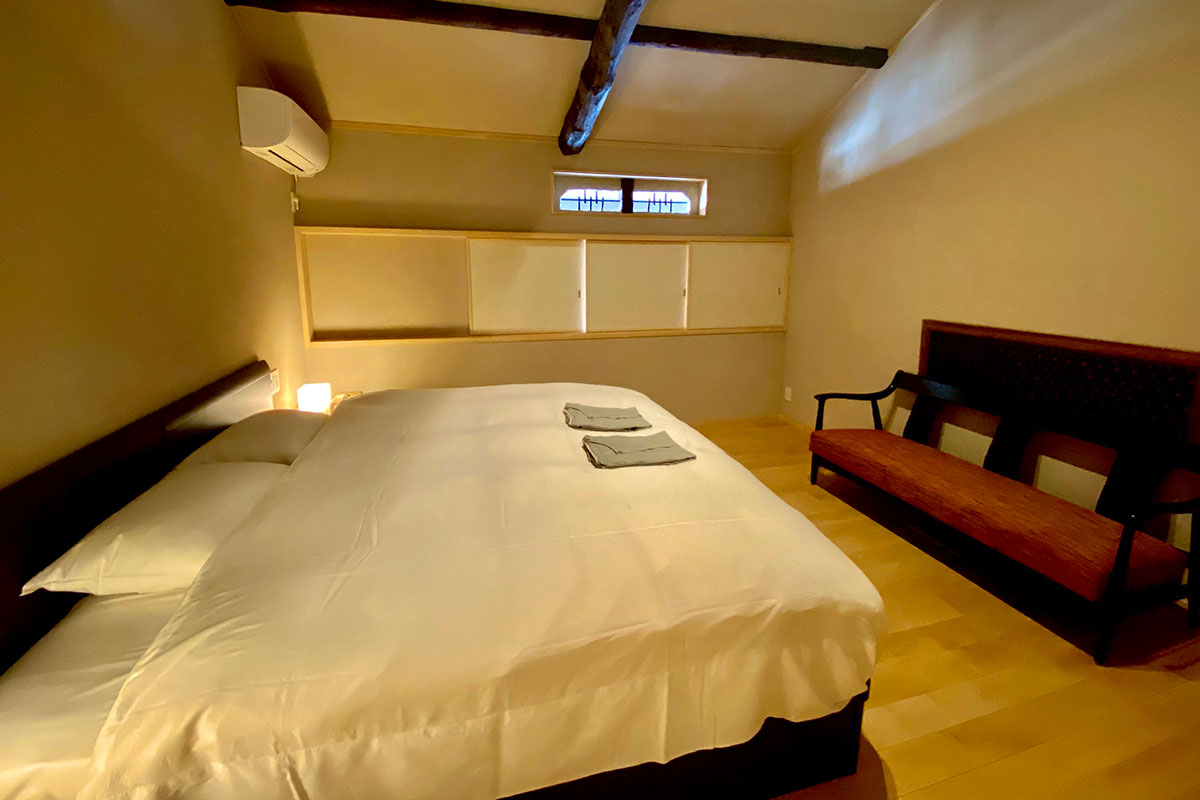 Air Conditioning
Each and every room has air conditioners so that guests can stay at ease during their stay. We have also installed floor heating in the bathrooms and a towel warmer in front of the bathroom to keep our guests warm and comfy.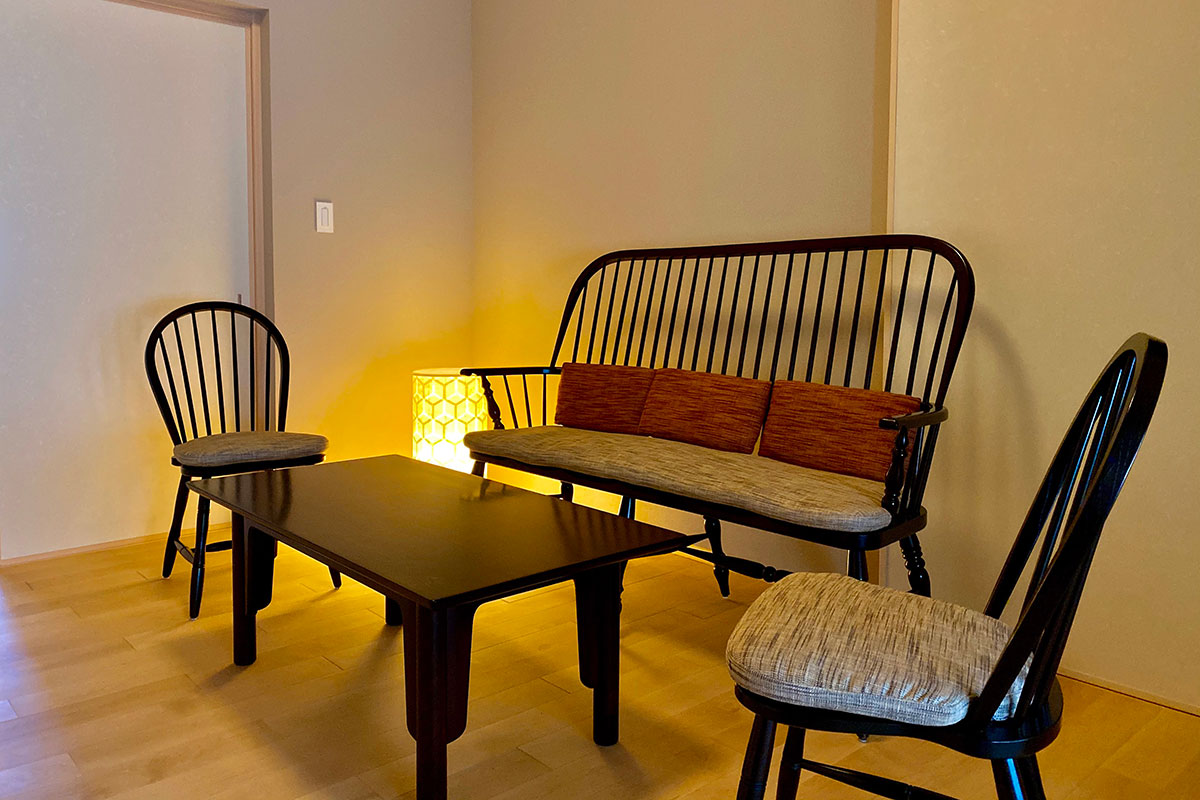 家具
We have prepared furniture that match and are unique to each room. Please enjoy each room that has its own unique characteristics.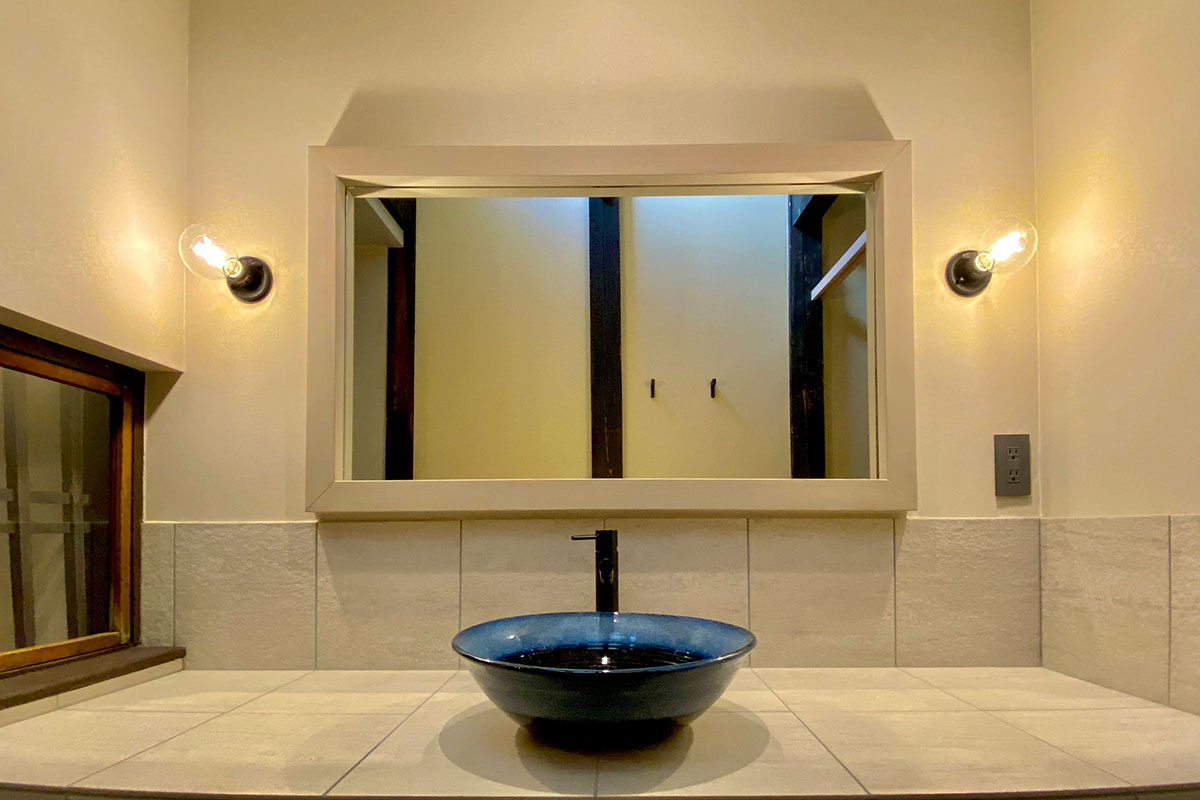 Furnishings
The furnishings have been selected to match the ambience of each room.
Kitchen
The kitchen is equipped with simple cookware, utensils, glasses, etc., so that guests' can have their meals in their rooms.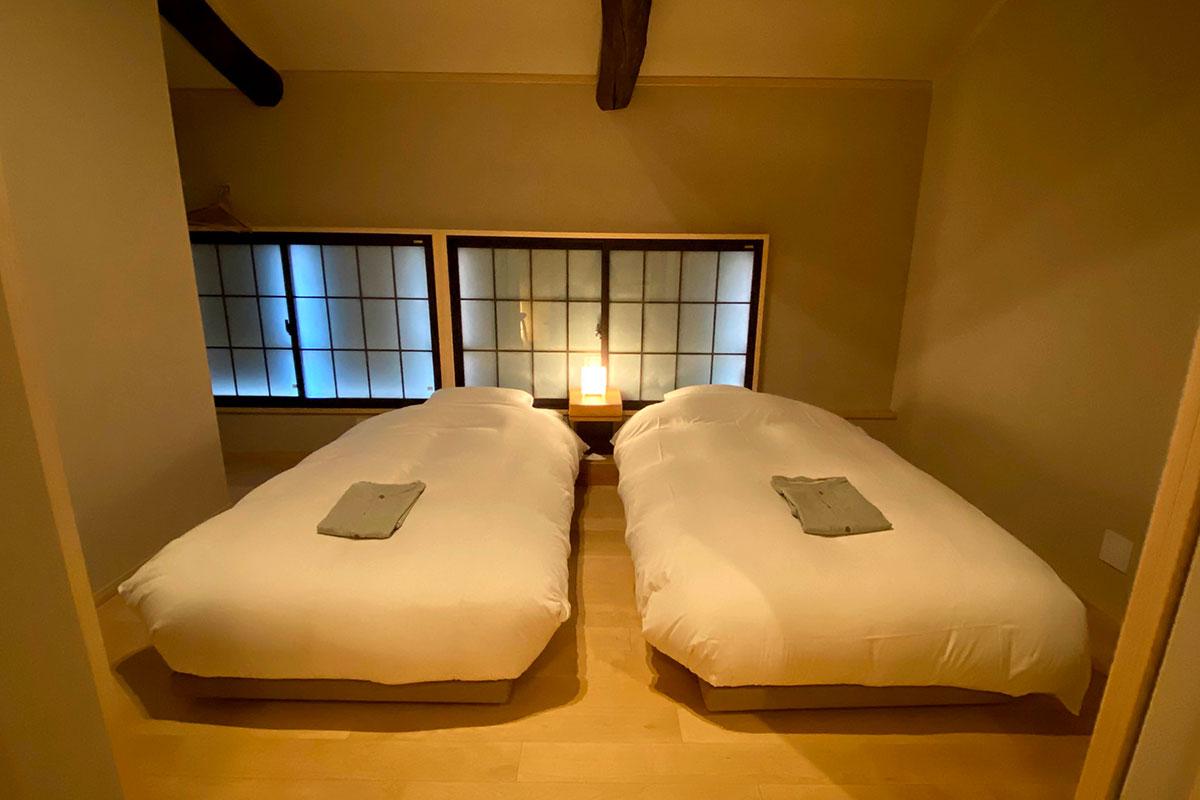 寝具
皇室や迎賓館でも使用されている"日本ベッド社製"を使用しております。宿泊者の人数によって日本寝具のお布団をご用意しています。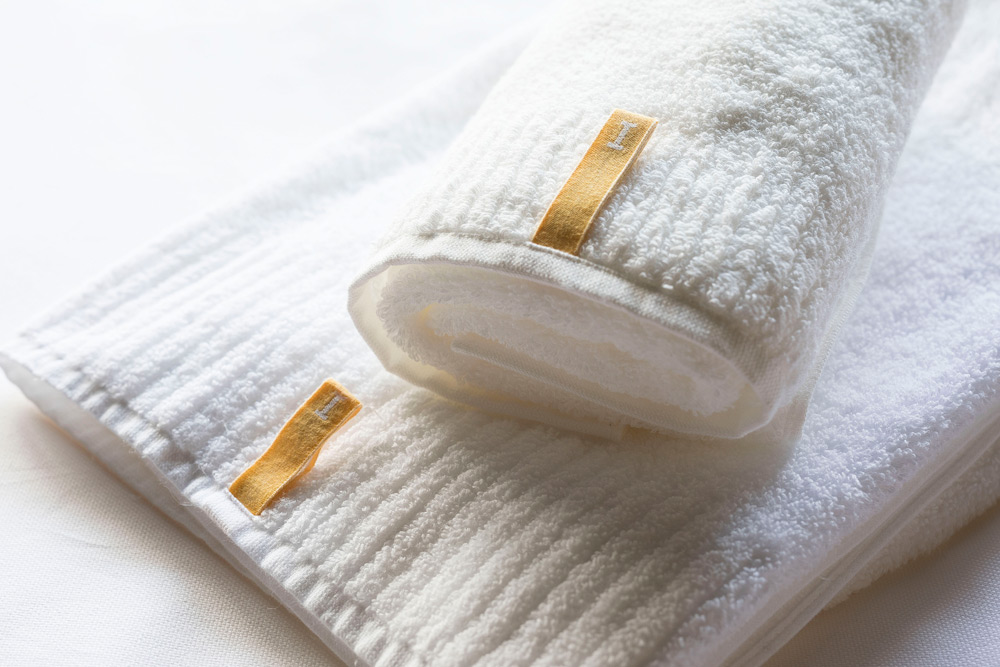 タオル・アメニティ類
タオルは肌触りの良さで有名なイケウチオーガニックのものを使用し、化粧水、クレンジングオイル、フェイシャルソープは、舞妓さん御用達の京都で約70年の歴史がある「京都ちどりや」のものを使用しています。